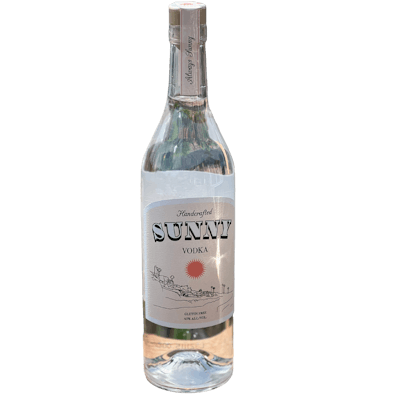 SKU: 810735016579
Sunny Vodka Vodka
---
---
Introducing Sunny Vodka! The perfect booze for your bubbly. Made with next-gen entrepreneurs Stas Karanikolaou and Zack Bia, Sunny Vodka is the epitome of what life should be filled with—fun, friends, and unforgettable experiences.
You won't regret sipping this U.S.-grown corn-based vodka made in small batches and given the extra filtration treatment of California Limestone—it's cleaner, brighter, and smoother than any other vodka out there! Sunny Vodka provides an aspirational view of West Hollywood that brings you from a casual day by the pool to a high-class affair with one sip. Whether having a home-cooked meal or dancing the night away,
Sunny Vodka will make it all better. And don't worry about drinking vegan and gluten-free—Sunny Vodka can do it all! So join us in ushering in life's moments with Sunny Vodka—when the world is always sunny!
Are you 21 years old, or older?