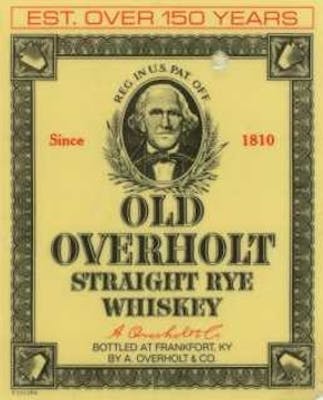 SKU: 080686436409
Old Overholt Straight Rye Whiskey
---
---
These are the three principles by which Abraham Overholt (1784-1870) lived and made his whiskey. He's the father of American distilling and took uncompromising pride in his product — a legacy which continues today.
Old Overholt® is the oldest of The OldsTM, a relic you can drink. This famous Straight Rye Whiskey has a distinctive flavor and appeal that, after Prohibition, made it the most popular spirit in the country.
Agreeable means you get along. And Old Overholt® does just that. It's renowned for its outstanding mixability in classic cocktails like the Old Style Manhattan (look it up). The one and only Old Overholt® is 80 Proof and aged 3 years.
The first sniffings detect notes of black pepper and oak resin; aeration adds stone-dry scents of minerals, slate, and sage. The palate entry is lean, semisweet, intensely grainy, and satisfying; at midpalate the whiskey lies well on the tongue, sweet, grainy, medium plump, and spicy. Finishes spicy. A very solid rye whiskey that deserves a larger audience.
Are you 21 years old, or older?