Refine Your Results
Showing 1 - 24 of 25 results.
Refine Your Results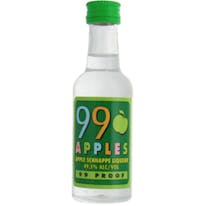 99 Apples 50ml
The only 99 proof apple-flavored schnapps. Intense tangy apple taste that makes Apple Martinis excep…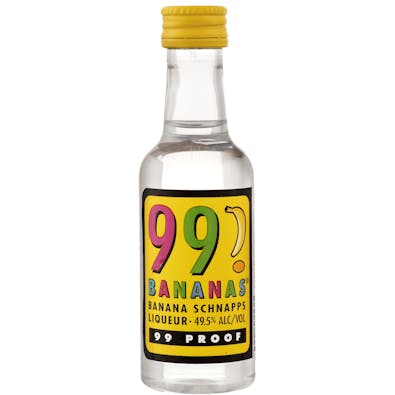 99 Bananas 50ml
99 proof banana-flavored schnapps. Smooth, refreshing, easy to drink, and most of all, Fun! With a p…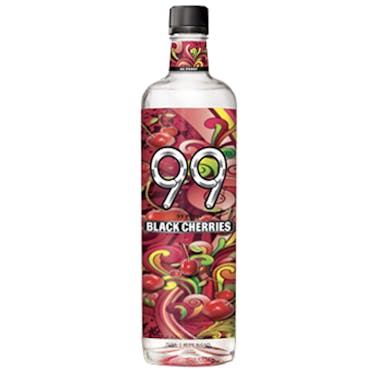 99 Black Cherries 50ml
This delicious new taste treat is perfect for shooters, mixers, or even chilled and served straight…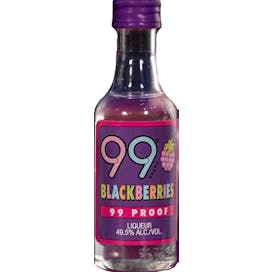 99 Blackberries 50ml
Crystal-clear 99 Blackberries is a natural choice for those night creatures that like a walk on the…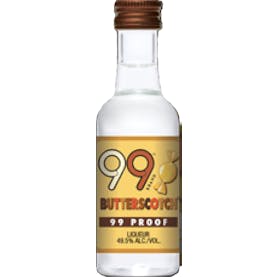 99 Butterscotch 50ml
Buttery, rich, classic.

99 Coconuts 50ml
The beach is within reach with this aromatic, luscious tropical sensation.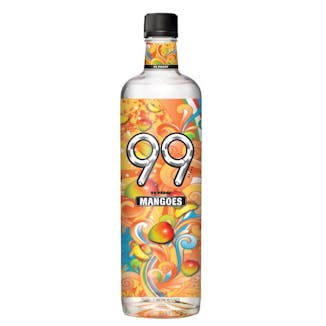 99 Mangoes 50ml
One sip and you'll get a flavor explosion of the sweet, succulent taste of ripe mangoes.

99 Oranges 50ml
The juicy taste reminds you of fresh squeezed goodness, without the seeds or pulp of course.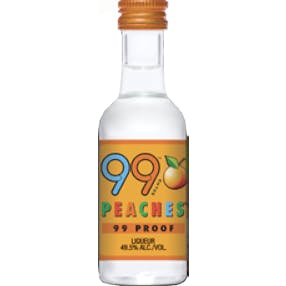 99 Peaches 50ml
Like taking a big bite out of a fresh peach, hold the fuzz.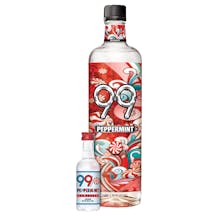 99 Peppermint 50ml
A cold blast of arctic whoosh...tingle included.

99 Watermelons 50ml
You bring the picnic basket, we'll bring the watermelon.

99 Whipped Cream 50ml
Need a little extra indulgence? Taste the whipped cream that has 99 ways to make you smile.

Arrow Peppermint Schnapps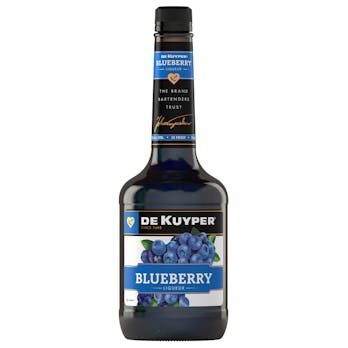 DeKuyper Blueberry Schnapps 750ml
DeKuyper Blueberry Schnapps Liqueur delivers the full-bodied taste of blueberry in every sip. This b…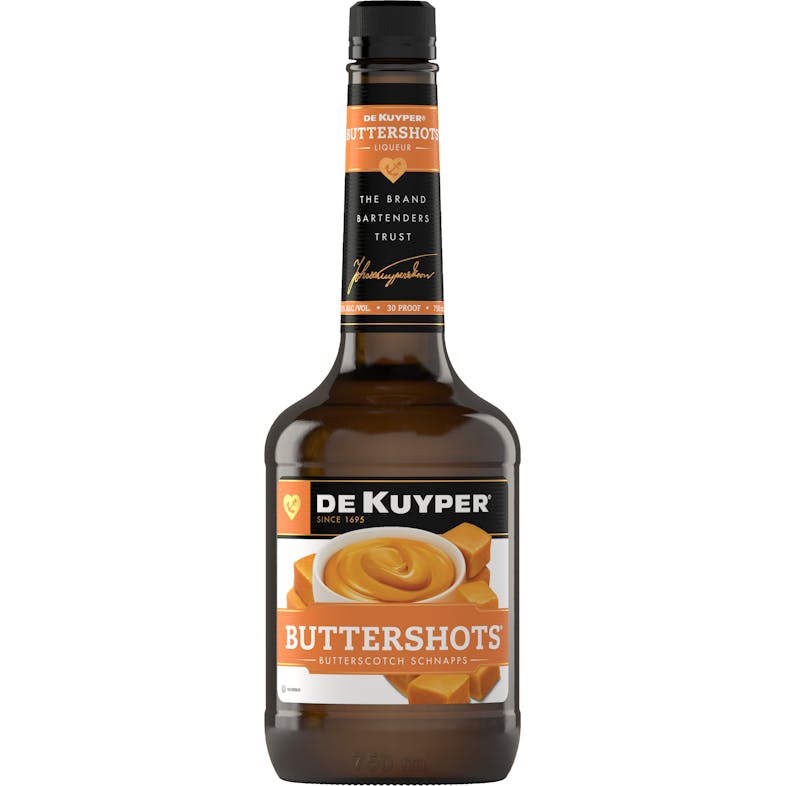 DeKuyper ButterShots 750ml
DeKuyper Buttershots Schnapps Liqueur is carefully created with the rich, creamy flavor of buttersco…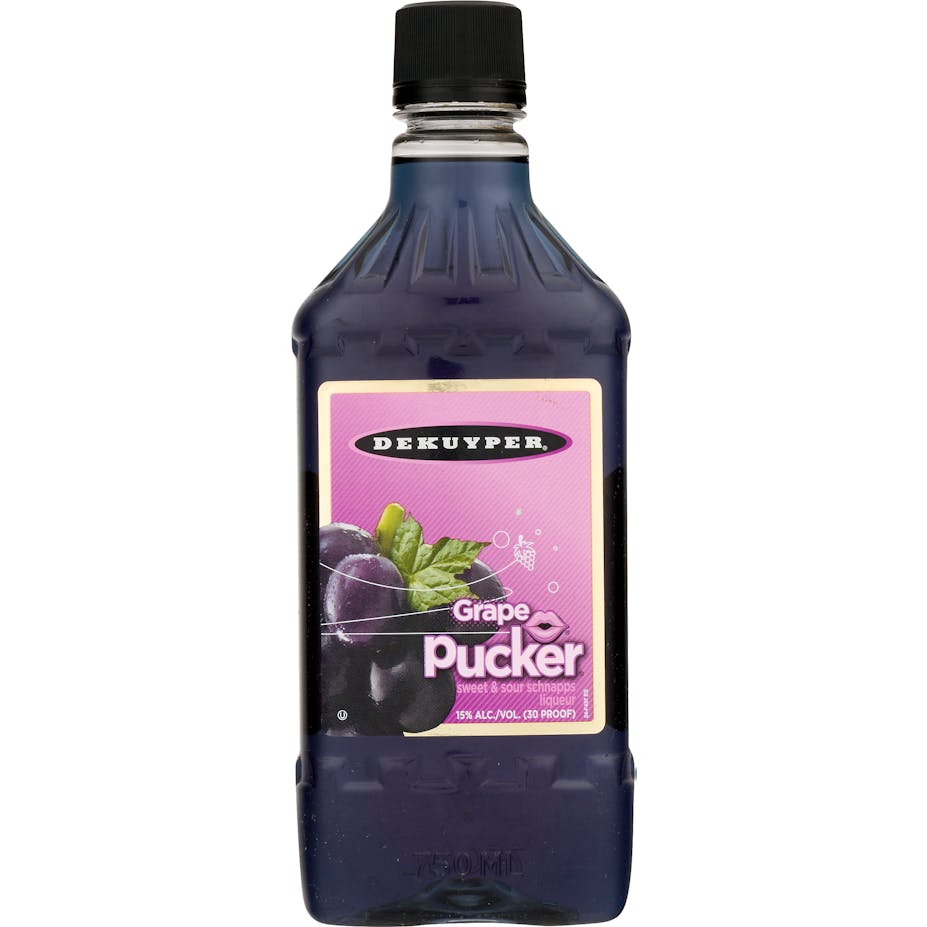 DeKuyper Grape Pucker 750ml
Tart, purple and delicious, this liqueur puts flavor and fun into all your drinks.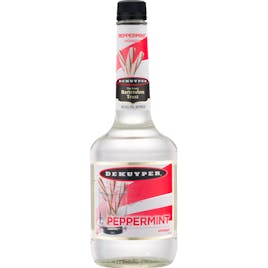 DeKuyper Peppermint Schnapps 750ml
DeKuyper Peppermint Schnapps Liqueur infuses your cocktails with fresh peppermint flavor. Cool and r…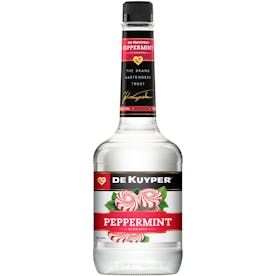 DeKuyper Peppermint Schnapps 100 Proof 750ml
Cool and refreshing and made with natural peppermint extract.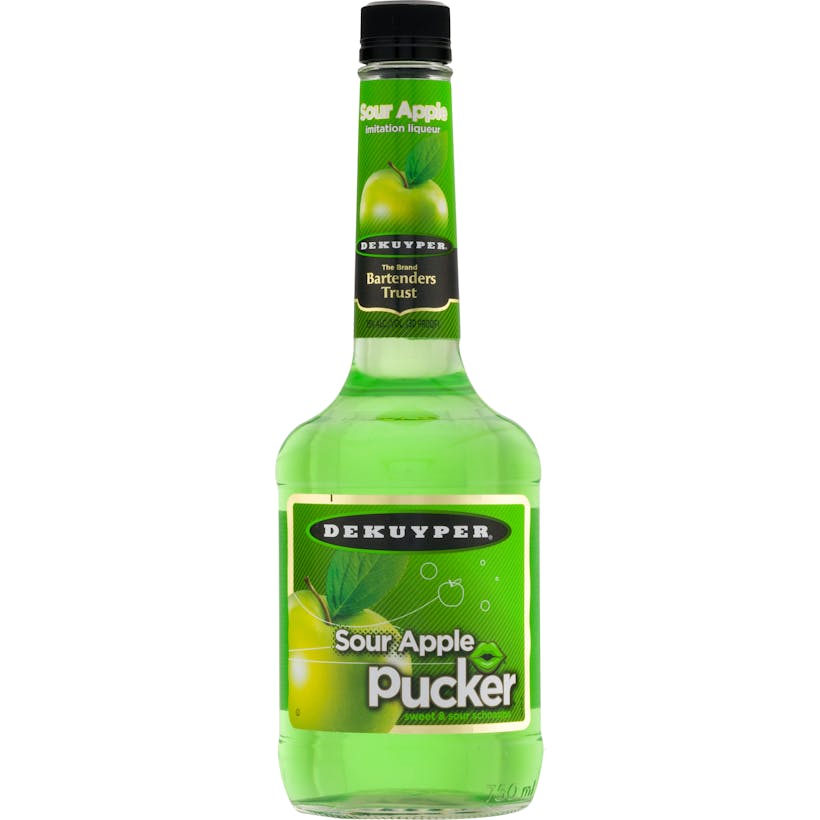 DeKuyper Sour Apple Pucker 750ml
DeKuyper Pucker Sour Apple Schnapps Liqueur puts the sour apple in the world famous Sour Appletini…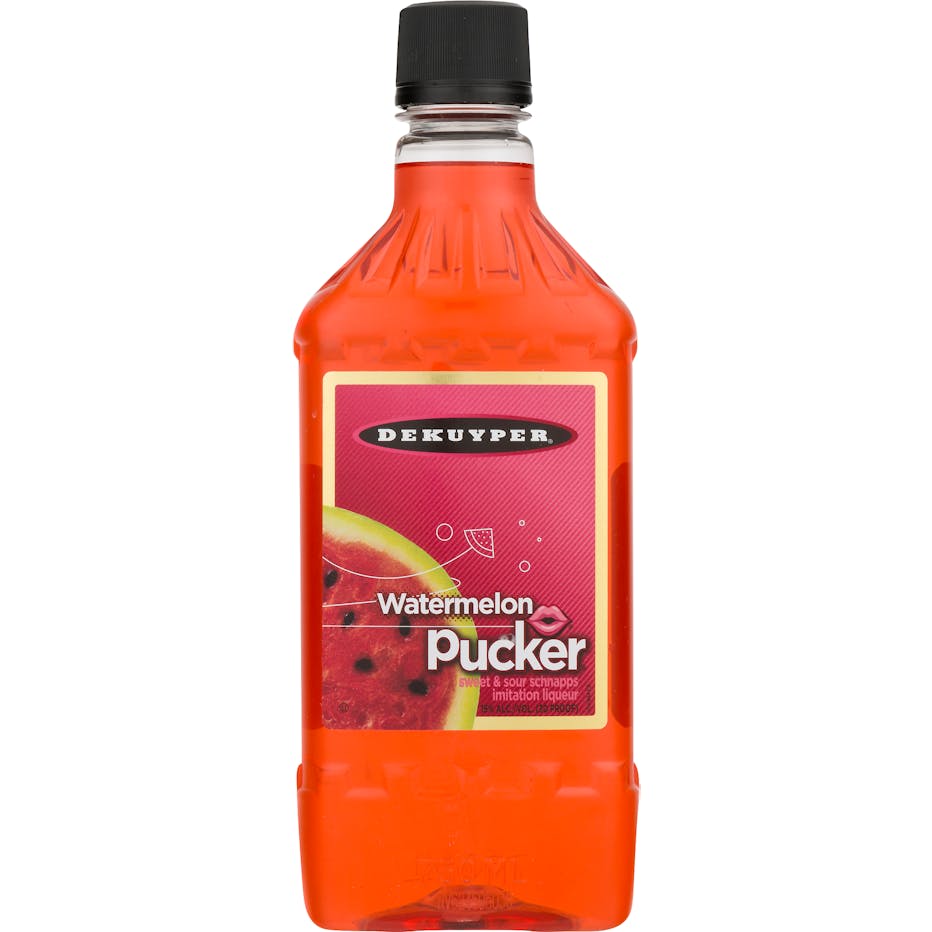 DeKuyper Watermelon Pucker 750ml
Crisp and refreshing, this liqueur is perfect for a unique margarita or a punched up martini.

Monarch Peach Schnapps 750ml

Monarch Peppermint Schnapps 750ml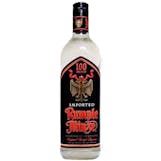 Rumple Minze Peppermint Schnapps 750ml
Rumple Minze is an authentic German-style peppermint schnapps.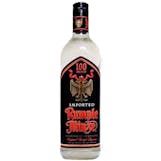 Rumple Minze Peppermint Schnapps 50ml
Rumple Minze is an authentic German-style peppermint schnapps.