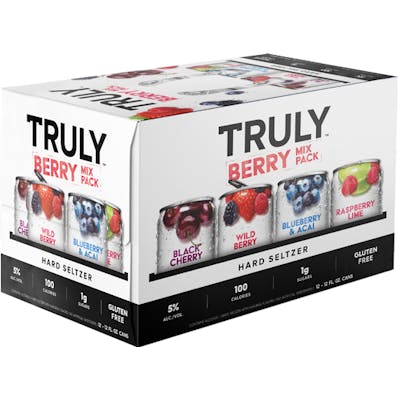 Truly Berry Variety 12 pack 12 oz. Can
Never made with artificial sweeteners or flavors. Styles: New Black Cherry, Wild Berry, Blueberry…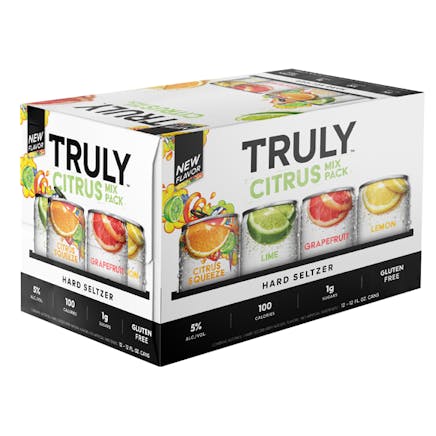 Truly Citrus Variety Pack 12 pack 12 oz. Can
Say hello to the anytime, any season spiked sparkling water with a little kick. The perfect choice i…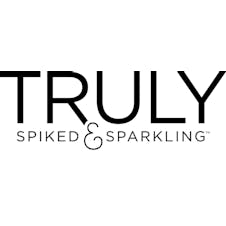 Truly Classic Lime Margarita Style Hard Seltzer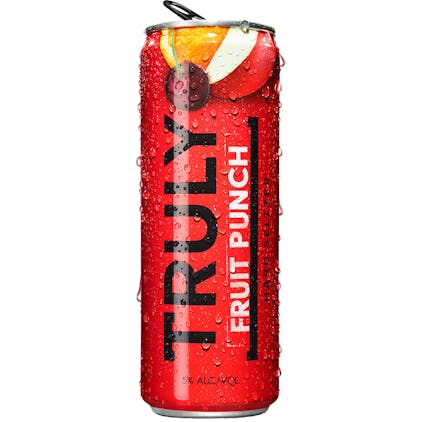 Truly Fruit Punch Hard Seltzer 12 oz.
The combination of juicy apple, sweet cherry, and tangy orange creates the perfect trifecta of fruit…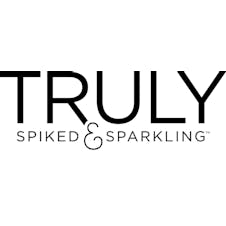 Truly Hard Seltzer Lemonade Freeze Ice Pops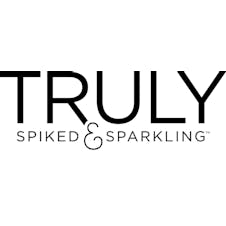 Truly Iced Tea Mix Pack 12 pack 12 oz.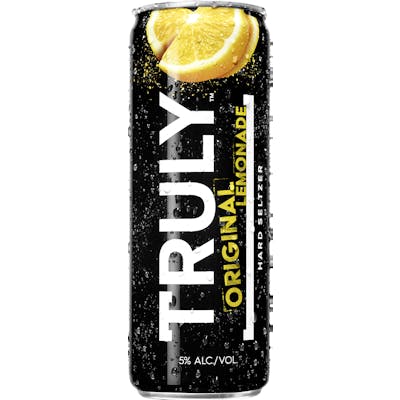 Truly Lemonade Seltzer 12 oz.
Perfectly balanced with the sweetness of real lemonade and the refreshment of seltzer.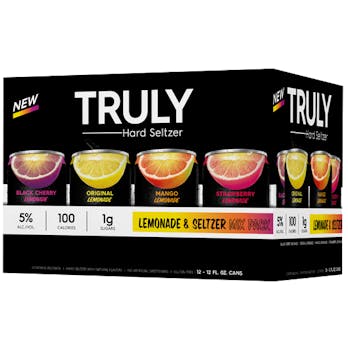 Truly Lemonade Seltzer Variety Pack 12 pack 12 oz. Can
Truly Lemonade is the perfect mix of refreshing hard seltzer and sweet lemonade that's big on taste…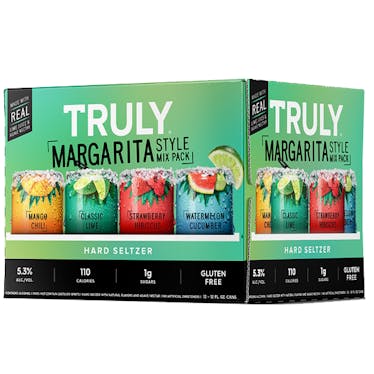 Truly Margarita Style Mix Pack Can
12-pack slim cans, 3 cans per style. Classic Lime, Strawberry Hibiscus, Mango Chili and Watermelon C…
Truly Pineapple 24 oz. Can
Tropical in a can, perfect for sipping in the sun. Made with simple ingredients and hints of our fav…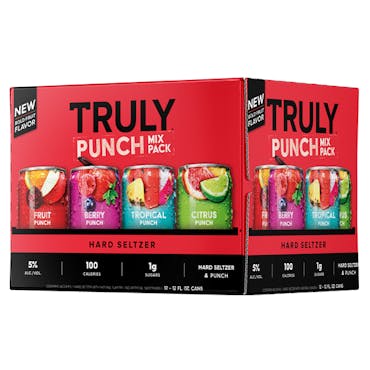 Truly Punch Mix Pack 12 pack 12 oz. Can
Styles: Fruit Punch, Berry Punch, Tropical Punch, Citrus Punch. From explosions of citrus to bursts…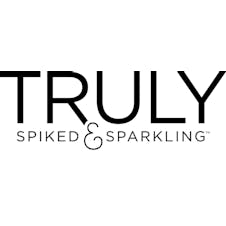 Truly Strawberry Lemonade 12 oz.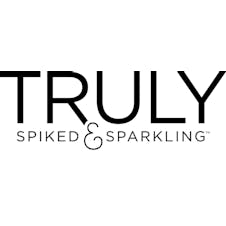 Truly Strawberry Lemonade 24 oz. Can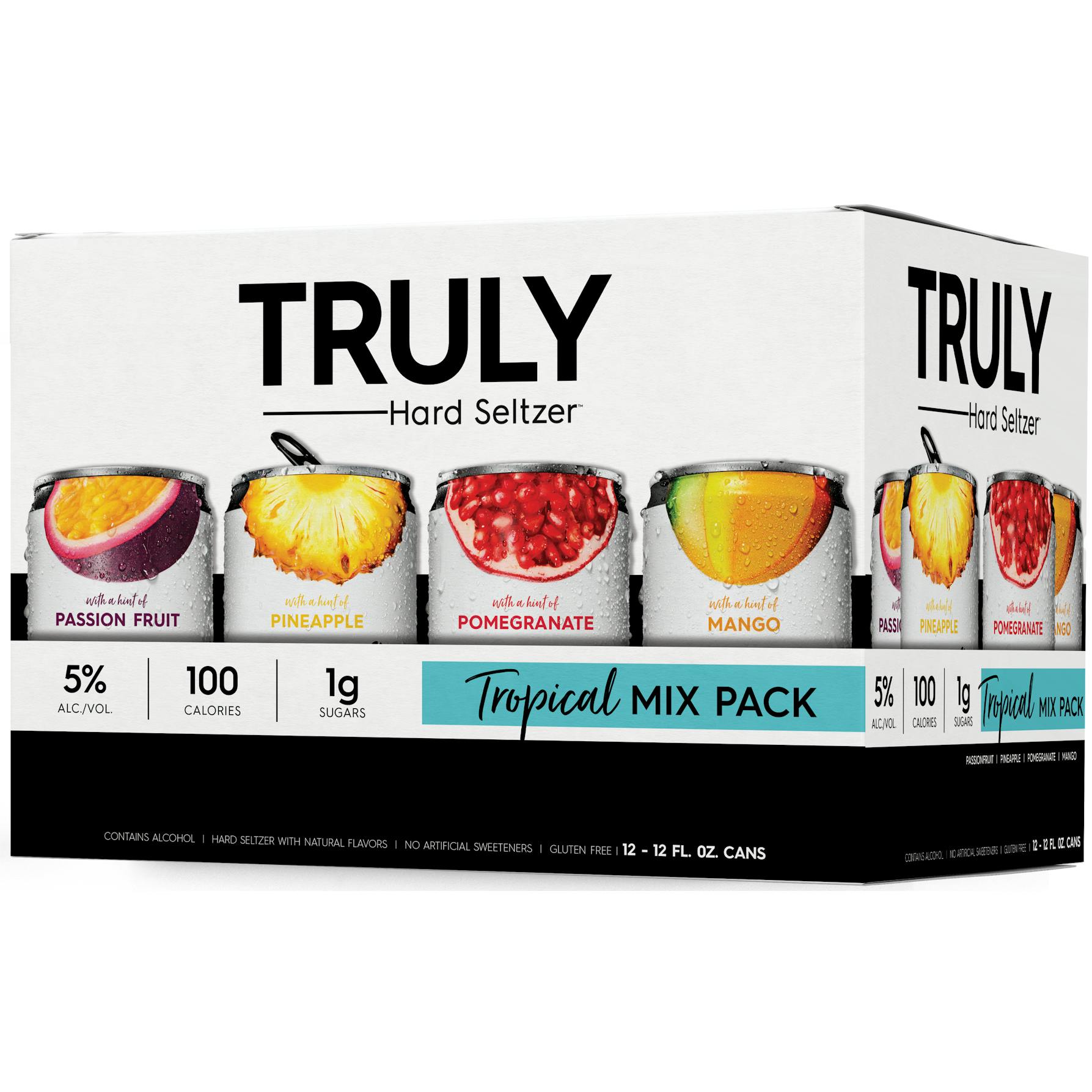 Truly Tropical Variety 12 pack 12 oz. Can
Our newest styles: Passion Fruit, Pomegranate, Pineapple and Mango. Calories: 100, Sugars: 1 g, Carb…