Lagunitas Undercover Investigation Shut-Down Ale 6 pack 12 oz.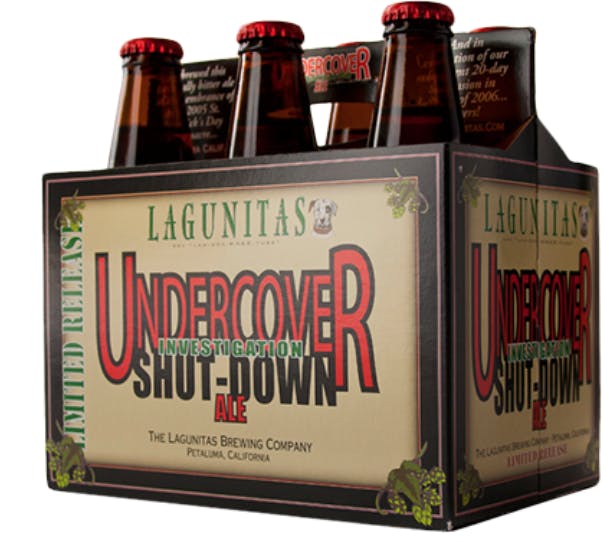 Unavailable
We're sorry, but this product is not currently available.
We brewed this especially bitter ale in remembrance of the 2005 St Patrick's Day Massacre and in commemoration of our 20-day suspension that followed. The ABC conducted an undercover investigation of our brewery, finding us guilty of operating a "Disorderly House." We did the crime. We did the time. We got the bragging rights."