GoodLife Brewing Descender IPA 6 pack 12 oz.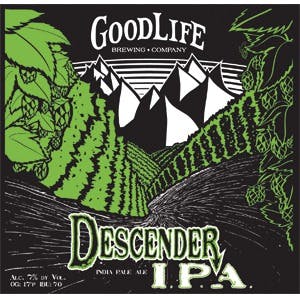 Unavailable
We're sorry, but this product is not currently available.
This beer is a hop lover's dream that has balance you will appreciate. We created it for you so you can take time out from the rigors of life and descend to a valley full of hops - sounds good, no, great!