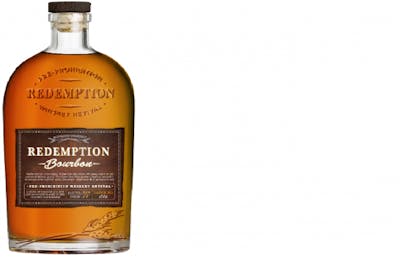 SKU: 031259000718
Redemption Bourbon
---
---
Style
This bourbon was carefully crafted to highlight the classic flavors of the highest quality bourbons - a true reflection of "America's Native Spirit".
TASTE PROFILE
The high amount of corn gives this bourbon a classic sweet taste with notes of vanilla and Carmel from the wood, and the rye adds some light spice flavor. Bottles at 84 proof for a lighter experience, great on the rocks or in mixed drinks.
Distilled in Indiana and bottled in Kentucky, this golden Bourbon has a honey and cedar aroma. Quite light on the palate, it features mellow honey, coconut and almond flavors, finishing with mild baking spice.