Korbel Brut Champagne Bottle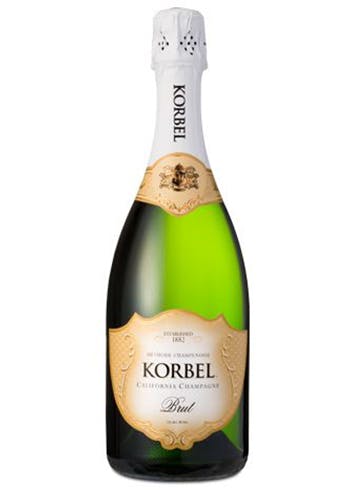 SKU 084704091328
750ml Bottle
America's favorite California champagne, KORBEL Brut is light-tasting and refined, with a balanced, medium-dry finish. Enjoy lively aromas of citrus and cinnamon roll leading to crisp flavors of orange, lime, vanilla and a hint of strawberry. The varietal composition of Brut is Chardonnay, Chenin Blanc, French Colombard and Pinot Noir with a dosage level of 1.0%.
Wine EnthusiastEarthy and doughy aromas lead to subtle, crisp apple and bright lemon flavors in this very good, go-to wine that has lasting fine-beaded bubbles. It tastes dry and refreshing and feels crisp and lively on the palate.
Wine SpectatorSpicy and a touch sweet, with modest citrus and spicy anise flavors. Drink now. 960,000 cases made.