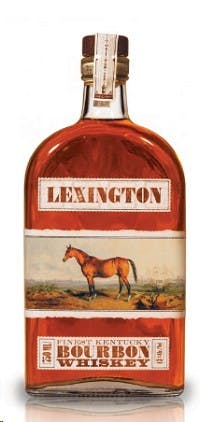 SKU: 812459010437
Lexington Brewing and Distilling Co. Bourbon Whiskey
---
---
Inspired by one of horse racing's most successful thoroughbred sires, Lexington offers an excellent bourbon drinking experience.
Patiently aging for years in Kentucky's finest charred white oak barrels, Lexington Bourbon embodies the tradition and rich whiskey making, This process produces a high quality and consistent flavor.
At 86 proof, Lexington Bourbon combines the highest quality select grains of rye, malted barley and corn with purified water. The rye provides the perfect level of spice, while the malted barley allows the sweetness of the corn to peak through, creating a sensational taste. The resulting flavor boast deep aromas of the aged oak with a hint of vanilla.
Rated 95 by Tasting Panel Magazine.