Huck Golden White Huckleberry Wine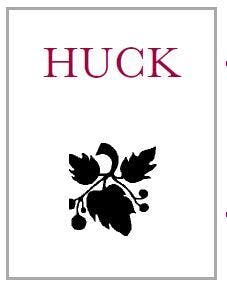 Huck Wine combines the sweetly tart flavors of huckleberry with the crisp acidity found in the best of Washington wines. Like Huck Finn himself, huckleberries remain wild and undomesticated and thrive in climates where adventure awaits.

Huck Tasting Note
A deep rose color leads to aromas of ripe apricots, peaches and essence of huckleberry. This sweet wine shows flavors of tropical fruit partnered with notes of huckleberry. The acid balances the sweetness and tropical flavors.