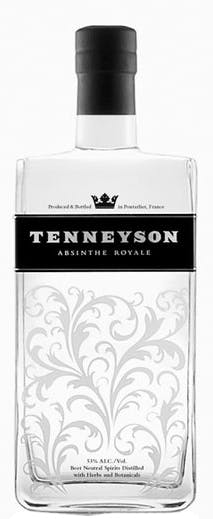 SKU: 855972002008
Tenneyson Absinthe Royale
---
Unavailable
We're sorry, but this product is not currently available.
---
What is it?
Tenneyson Absinthe Royale is distilled from beet sugar. Added in are classic absinthe ingredients (wormwood, fennel and anise), as well as juniper and bitter orange

Why should you try it?
This is the absinthe for gin drinkers. The added juniper and bitter orange take this spirit away from the typical licorice flavor that most absinthes have, and instead create a flavor profile similar to many New Western Style gins. Tenneyson is smoother and cleaner than most other absinthes, and at around $50 a bottle, it is one of the least expensive absinthes on the market to date.
Who makes it?
Tenneyson Absinthe Royale is a product of Truth Spirits out of Austin, Texas. The distillery distills their absinthe in France at the Emile Pernot Distillery.

What does it taste like?
Spearmint, juniper, orange zest, cinnamon
THL: How should you drink it?
To appreciate the unique flavor of this absinthe, dilute it with a splash of water, and sip it straight. This spirit will also work well in a Modernista Cocktail.